Most were predicting a Real Estate slow down in 2019 or 2020, and that simply has not happened, and there is no real evidence of that yet in the near future. While sales are down 2 or 3% through out Whatcom County, home prices have risen on average about 7%. See chart below for dollar per sq. ft. average in Bellingham and note the change from $248 and $244 per sq. ft. Nov./Dec. of 2018 vs. $276 and $272 per sq. ft. Nov./Dec. of 2019.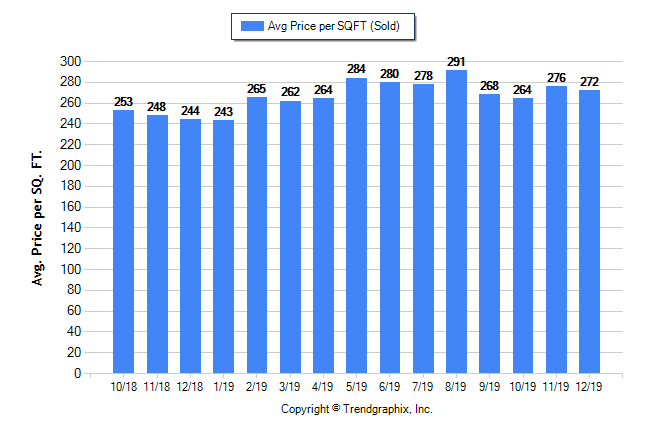 You can see from the chart as far as trends from a year ago, home values are not likely to increase in January, but spring comes early in a sellers market, and I'm expecting to see another steady surge up once again this February through June.
For the sake of affordability, I think most would like to see a more balanced market..but the reality of the market is the supply and demand is still favoring sellers to a very strong degree. See the months supply chart below for Whatcom County. You can see the supply and demand is even lower then this time last year! Only 2 months of inventory in the winter is just absolutely incredible.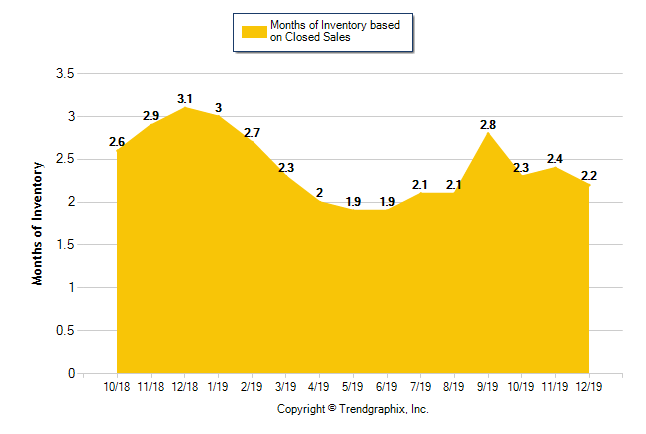 So with this kind of shortage in supply, home prices are likely to see another surge. Particularly under $600,000 in Bellingham and under $500,000 throughout Whatcom County.
This last chart is one more indicator for Whatcom County. Note that active For Sale inventory is very similar from December 2018 vs 2019, but pending sales are up dramatically (137 in 2018 vs 174 in 2019).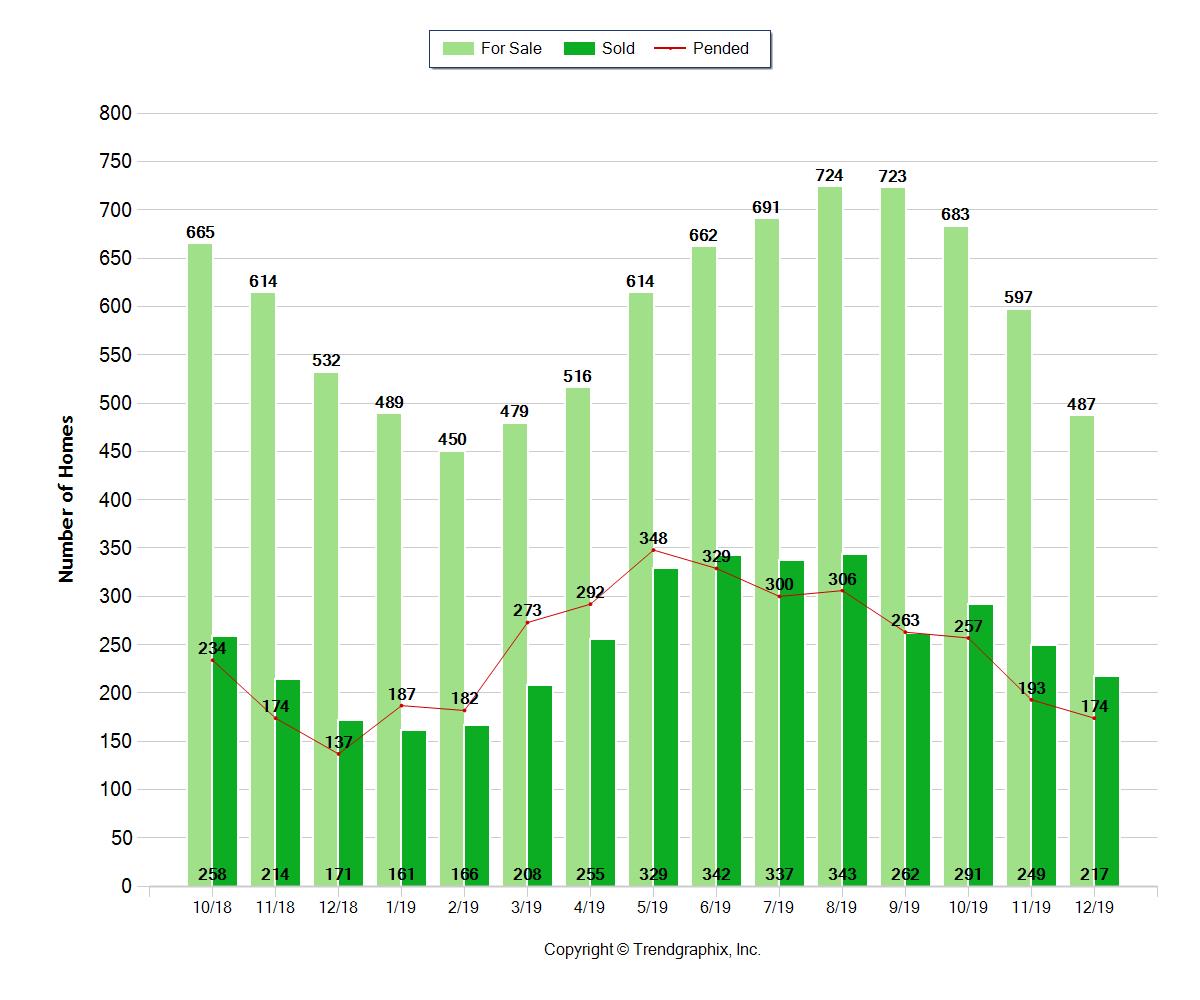 We are in an area that continues to grow in population and you can see clearly the demand is there. So we are still not building enough new housing. Additionally the Fed has left interest rates in the 3's, and put out a statement that they do not plan for any sharp increases in rates this year.
So with a generally strong local economy, a lack of supply, a still growing demand for housing, and historic low interest rates–it all adds up to another red hot late winter and spring Real Estate market that favors sellers in the low to mid price ranges. Over all I'm estimating a 5% increase in home values on average in Bellingham & Whatcom County this year. And I think sales will be down another 1-2% from last year, due to the lack of inventory & lack of affordability–that will continue to sideline some first time home buyers.
If your a homeowner interested in finding out what your homes value might be, try our new website tool by clicking here–which provides 3 automated estimates.
You can also reach out to me anytime with questions about buying or selling.