The city has approved ADU's (Additional Dwelling Unit's..also referred to as backyard Cottage homes) through out the city of Bellingham. This is big news, and a move made to allow for more in-fill in the city. Neighborhood associations such as the Happy Valley neighborhood were pushing for the measure, and it just passed by a 5-2 vote.
For homeowners, this creates an opportunity to create more living space or additional rental income from their existing single family home.
Previously ADU's were allowed in certain areas, but only attached to the home, or on 10,000+ sq. ft. or larger lots. The new rule will allow for ADU's on 5,000+ sq. ft. lots, which is about the size of most of the Core neighborhood lots surrounding downtown.
I personally think this is an absolute net positive. We need more housing in Bellingham, and there is a specific demand for more housing within walking distance to downtown's amenities. In-fill is an obvious move to make to create more housing (without rezoning the single family neighborhoods to multi-family).
Rents for studio's and 1 bedrooms have gone up 20% in the last 2 years. Now with all of the new construction apartments going up in town, along with this change… this should at least slow down the speed at which rental rates can increase, by creating more supply.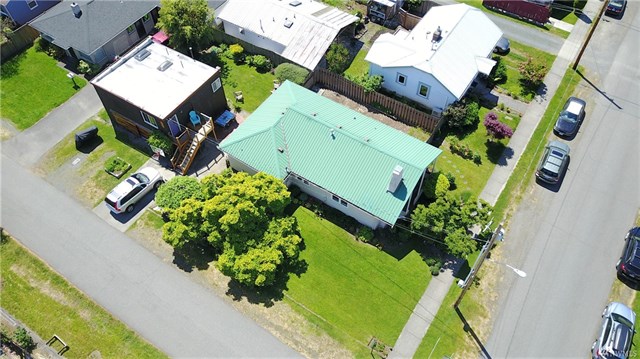 Homes with ADU's like this one on Connecticut st that recently sold should become more popular under the new ruling.
Here is more details about the change:
Changes that allow for more ADU's.
-Allowed now in all areas of city of Bellingham zoned for single family, attached or detached.
-Lot size minimum down to 5,000 sq. ft. (from 10,000).
-Up 2 bedrooms and 4 residence (up from 1 bedroom and 3 residence).
New Restrictions:
-Height limit down from 25 feet to 20 feet (still allowing for 2 story, or 1.5 story).
-One off street parking space will be required.
For more details go to:
https://www.cob.org/gov/council/pages/meetings.aspx