With the market officially red hot, the demand for new construction in Bellingham has increased dramatically, yet the options have been very limited. There is currently only 10 new construction homes listed on the MLS (not pending) in Bellingham. There is however, still pre-sales being reserved in a few developments.
Here is the latest on where you can find new homes and pre-sales in Bellingham WA general area.
The Cottages at Cordata Development, Bellingham, Single Family and Condominium Townhomes from $270's to $350's.


This development, located off W. Kellogg rd in the Cordata neighborhood, has pre-sold all of the finished homes, and Phase 1 and Phase 2 have sold out. But construction of Phase 3 is under way! The floor plans range from 2 bedrooms with 1 car garages in the $270k range, to 3 bed 2.5 bath, 2 car garage homes for $300k and up. These homes are very customize-able as far as finishes go. This development is the largest one currently under construction in the most affordable price range in Bellingham.
Click here for more.
COMING SOON: There is another new development building a model home off Cordata (the very north end of Cordata Parkway), close to the North Bellingham golf course. These homes are likely to be in the $400k to $500k range. More details on these will be made available as soon as prices and more information is made available by the developer. Click here for more.
Sussex drive homes (Barkley Hill) starting in the $540's
Located near the bottom of Barkley Hill (walking distance to Barkley Village) new homes are still being built on Sussex Dr. These homes are priced in the $540k to $600k range. These are modern homes, mostly with 2 story's, plus a daylight basement, 2,300 sq ft & up. Nothing is listed active in the MLS at this time, but more are being built and will be available for pre-sale.
Hanna Creek development, starting at $500k and up

The neighborhood is in a desirable location, near town and Whatcom Falls & trail system, & Galbraith Mountain. Nice territorial & mountain views from many of the home sites. The 1st and 2nd phases of construction have been completed over the last 5 years, but dozens of homes are yet to be developed still and available for pre-sale.
Click here for more.
COMING SOON: 3 new homes are being built by a smaller home builder also off Lakeway, closer to Lake Whatcom in the Geneva neighborhood. These homes will be priced from $440k to $650k.Click here for more.
If your trying to find more bang for your buck, Ferndale has new construction for about 20%-25% less dollar per square foot. And these developments are building the same quality of homes.
Vista Meadows (Ferndale). Starting at $370k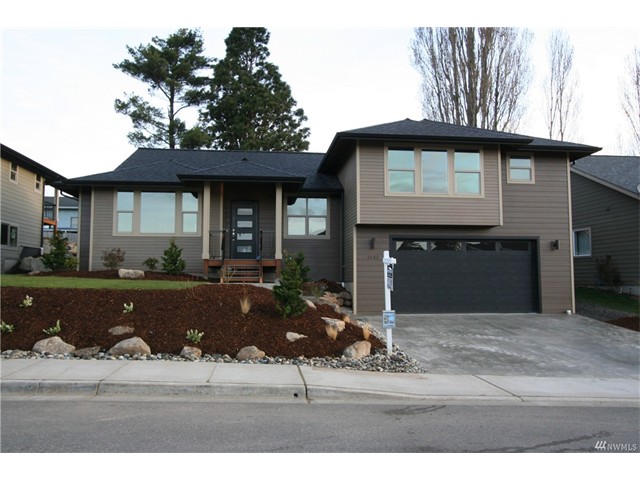 3 homes are listed in the MLS in this development, with homes ranging from $370k to $410k, with 1,700 to just over 2,200 square feet. These homes have high quality finishes and are walking distance to Ferndale schools.
The Meadows in Ferndale (homes from $389k to $550k)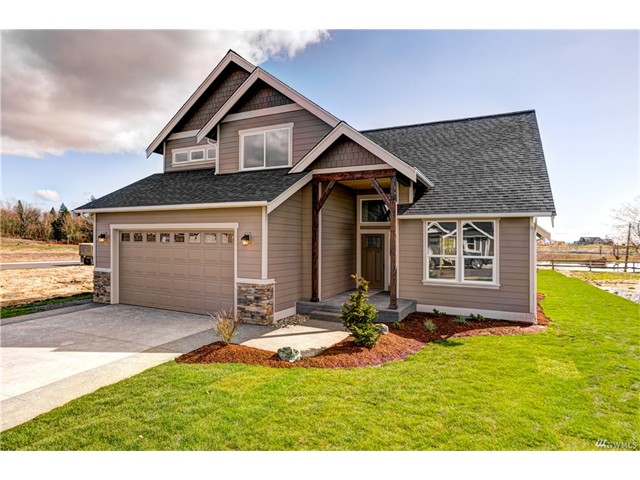 This is a huge new development at the west end of Thornton rd in a newer part of Ferndale. 5 new homes are listed on the MLS, but many more pre-sales are available. This project is just getting started. This is a really nice setting, as the development has plenty of open green space, and backs to greenbelt to the east. This is a partnership between multiple builders, so this will not have a "cookie cutter" feel, and you will see a variety of high quality semi-custom homes here. Square footage ranges from 1,700 to close to 3,000.Click here for more.