We are at the mid-way point of 2019, and things are cooling down a little bit after another red-hot spring market in Bellingham and throughout Whatcom County. So where are we at? And what is next? Let's start with a summary of the first half of 2019:
-Home prices are up 4% year to date in the county and 5% in the city of Bellingham.
-Average home prices are up about 9% from June 2018 to June 2019.
-Home prices are up anywhere from 10-12% in the city of Bellingham.
-Interest rates are down just below 4.0% average 3.78% as of July 10th. About 1/2% lower then the same time last year.
-Inventory levels remain at a 2 month supply of inventory in Whatcom County, and less then 2 month supply in Bellingham.
We measure inventory levels by the absorption rate. The math for this is: Active homes for sale, and divide by pending homes for sale. 100 active homes for sale, and 50 sell that month, equals 2 (2 months to sell out the inventory).
The inventory levels is the key indicator. When you remain under 3 months supply, and you add in low interest rates, that means home prices are still rising, or at least holding very firm!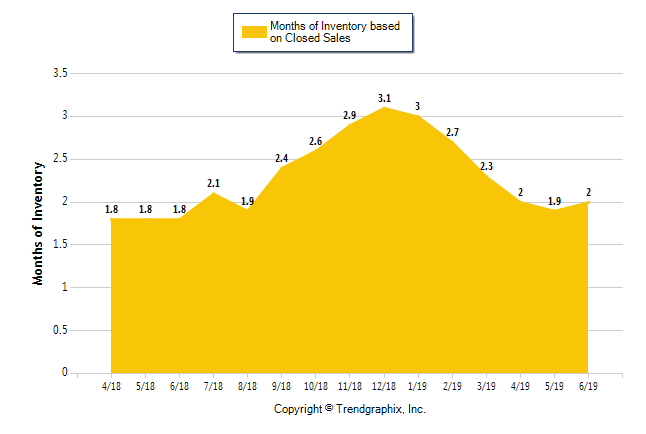 Whatcom County Inventory Levels holding firm at 2 months.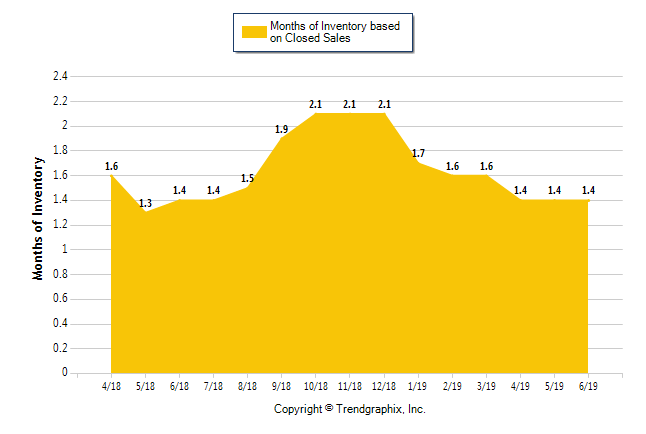 City of Bellingham inventory levels under 2 month supply.
In the summer, there is a feeling that home prices are softening. But it's more a matter of home prices leveling off a bit. Sellers will keep pushing for higher prices until the market stops bidding. The bidding wars tail off a bit always this time of year, and home sellers suddenly need to re-adjust their list price to be in line with has sold (as opposed to pushing for more).
But that is the same effect we had last summer. The trend is almost precisely on point with this time last year.
And with lower interest rates, our local economy being strong, and inventory remaining low, there is really no sign (locally) of things slowing down. Home sales should remain near record highs, and home values will likely increase over the next 12 months.
I would like to say that things are leveling off, but every key indicator says they are not yet.
The only sign that the market will be slowing down a bit (perhaps next year?) is looking at the Seattle market. Bellingham is historically 2 or 3 years behind Seattle. The Seattle market is still strong, but sales have been down slightly and home values are appreciating at a much slower rate. So perhaps that will be the case in 1 or 2 years–possibly.
But right now, all signs point to a very hot market still!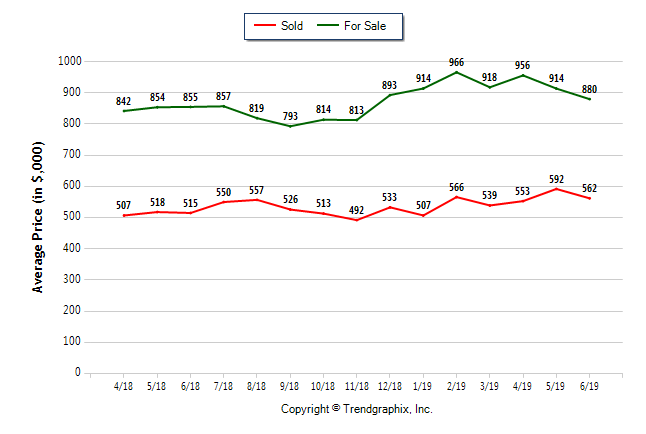 Above is the average sold price ($562,000) in the city of Bellingham versus the average home for sale price. If you exclude waterfront homes, the average sale price is closer to $475,000.