I often times meet new clients who are in Bellingham visiting for the day, and want to explore Bellingham and don't know where to start. There is so many ways to spend the day..as there is so much to see and so much to do! But here is one potential game plan:

Head downtown in the morning for breakfast or coffee. (1-2 hours)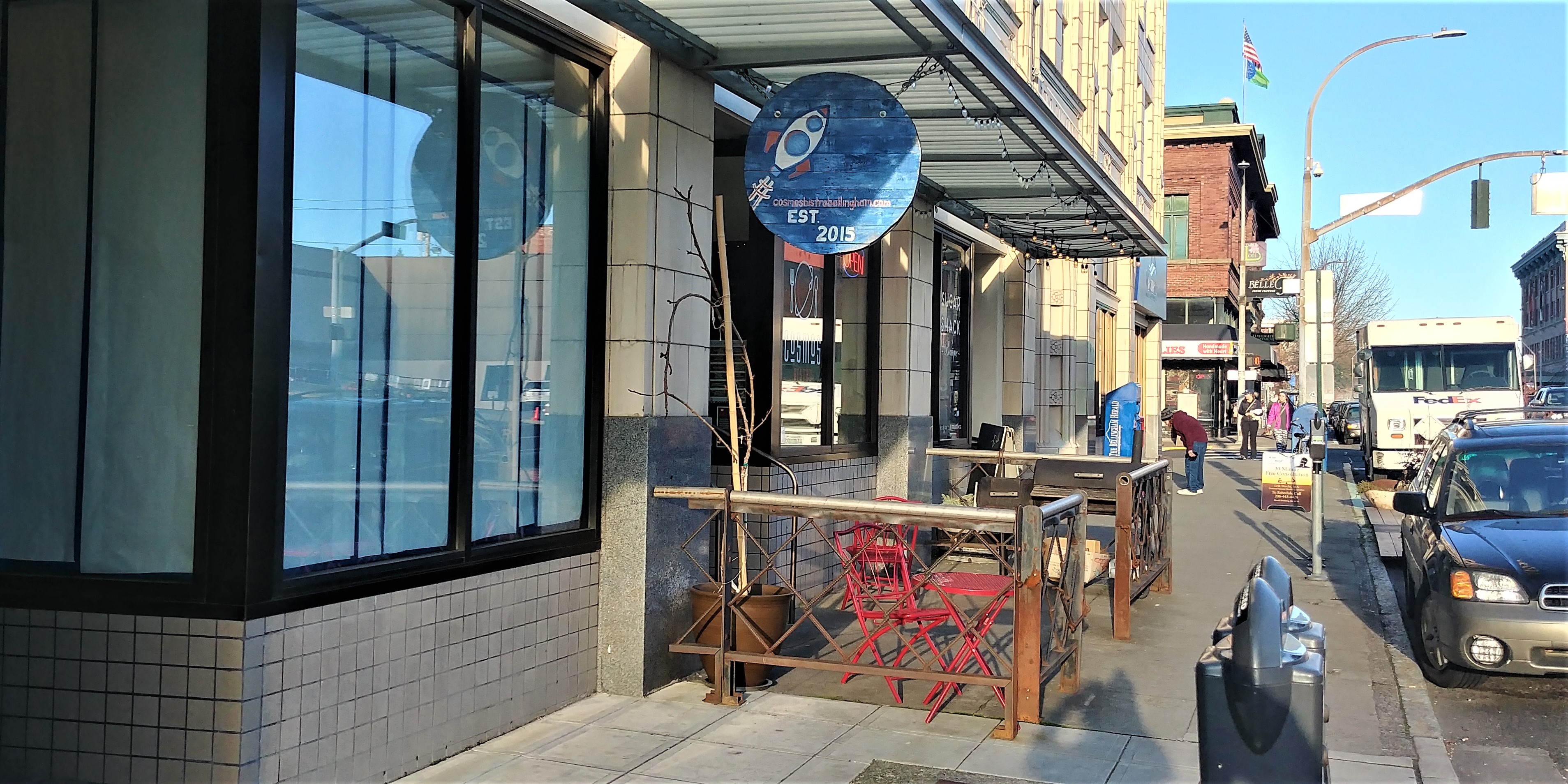 Downtown offers many great options to explore. Old Town Café or Cosmos Bistro are both great options for breakfast. For coffee, try Primer Coffee or Woods.
While downtown, drive all the way down Holly st, to check out the Granary Building being renovated, along with new WayPoint Park.
This is going to be downtowns first waterfront development.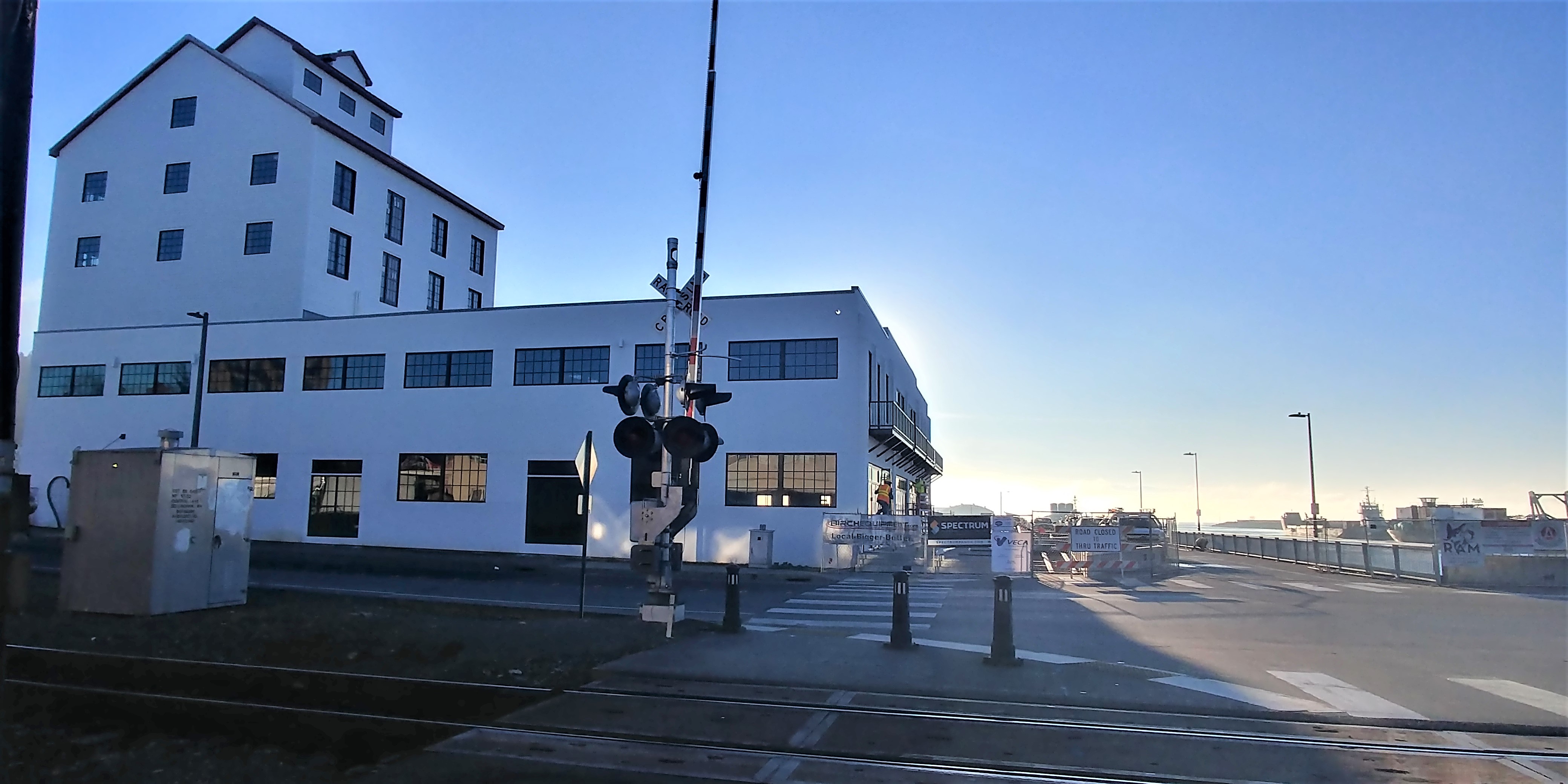 (house hunters—check out downtown condos on State st or drive over to the Lettered Streets to check out the first section of our Core Neighborhoods near downtown)
Next head east to Whatcom Falls Park. (1-2 hours)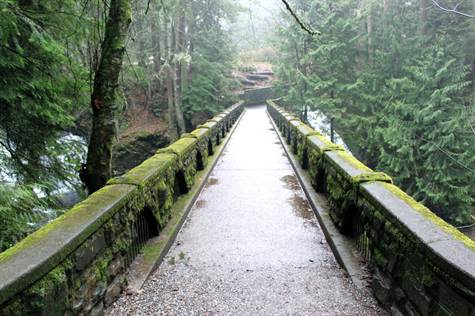 Spending an hour or so walking Whatcom Falls Park, you won't get to all the trails that cut through the 241 acres… but it's a park that is absolutely worth exploring! It's a beautiful area, and it also will give you a feel for the interurban trail system that we get to take advantage of here.
(house hunters, pull into any of the neighborhoods on your right off Lakeway dr. You will find new developments like Hannah Creek, to older established neighborhoods)
Check out Bloedel Donavan Park, then head down Alabama st hill. (30 minutes)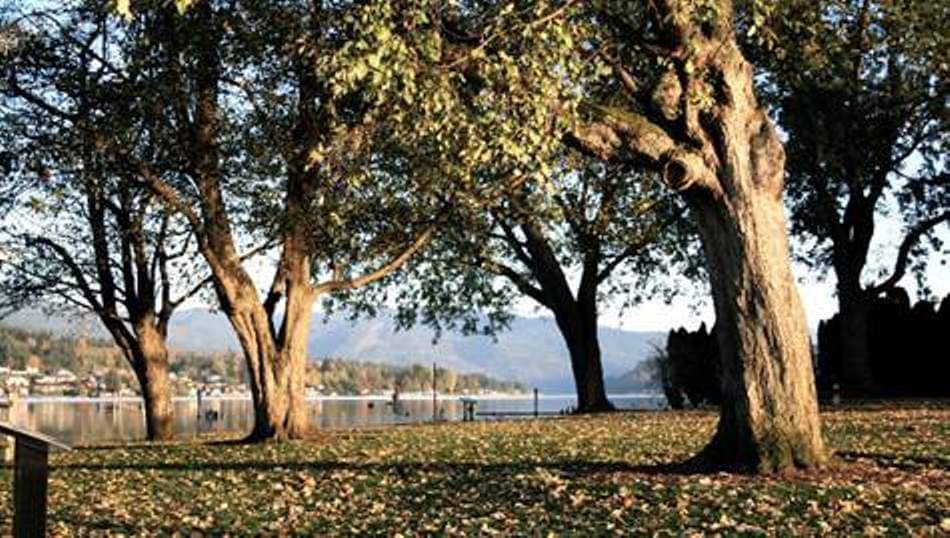 The park area is a great place to look across the lake and check out some beautiful waterfront homes, and get a feel for the Silverbeach neighborhood. Than head down Alabama Hill towards Barkley Village. Driving down Alabama Hill, you get a beautiful look at the city and the bay!
(house hunters, feel free to drive and loop around Northshore drive first, to explore Silver beach. Near the top of Alabama Hill is another area to explore).
From Alabama, drive into Barkley Village for lunch at Scotty Brown's (2 hours)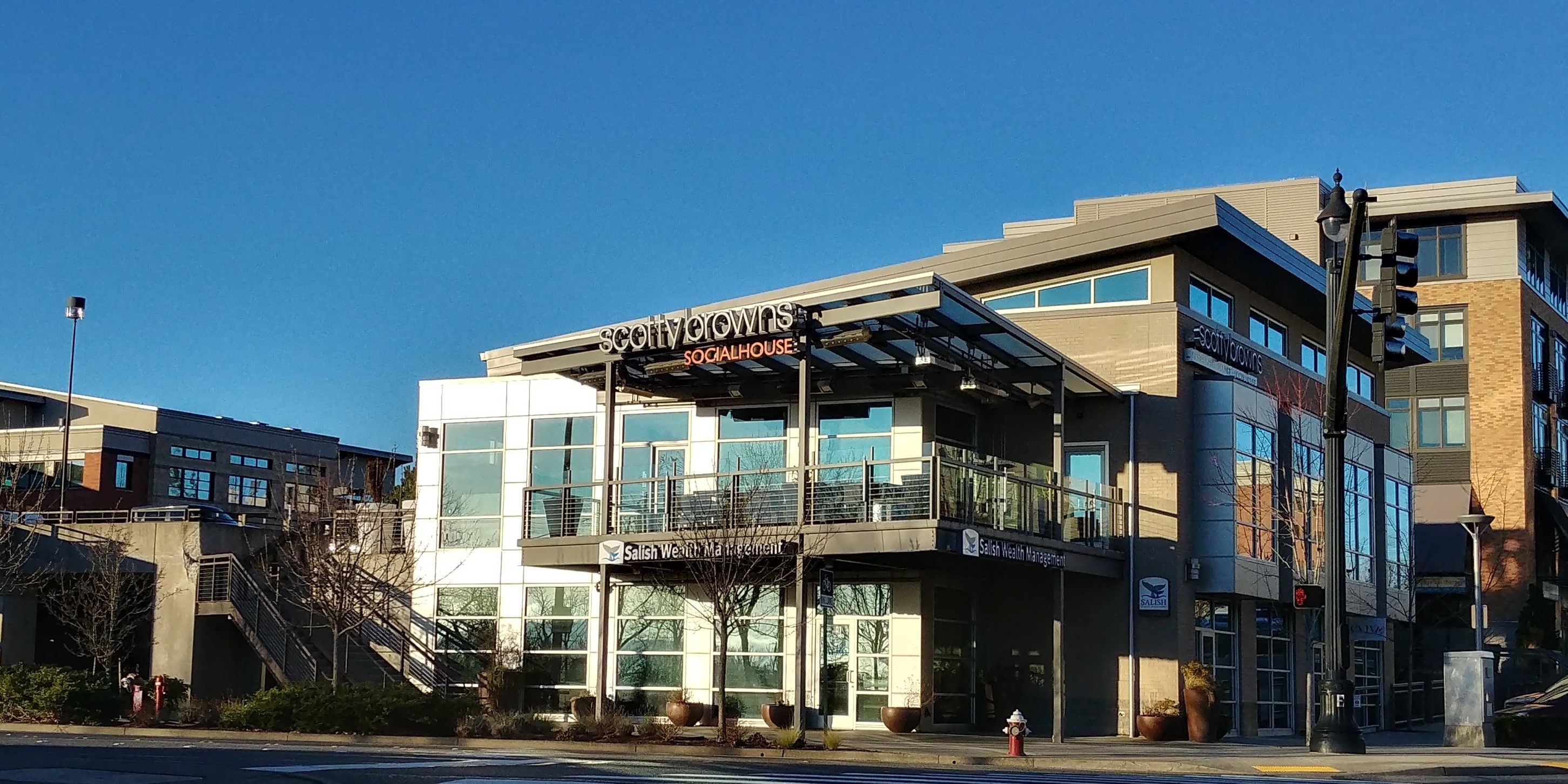 Barkley Village is Bellingham's newest Urban Village. While in Barkley Village, you can stop by the John L Scott Real Estate office if you'd like an say hi to me J, as we are located just across from the Starbucks below the clock tower. For lunch, Scotty Brown's is Bellingham #1 social house, as well as a popular sports bar. The food is always good, and in the summer, the patio is great place for just a drink as well!
(house hunters, be sure to drive up Barkley Blvd Hill to explore the newer homes and new construction condos as well).
Next head to James st (just south of Alabama) (1 hour)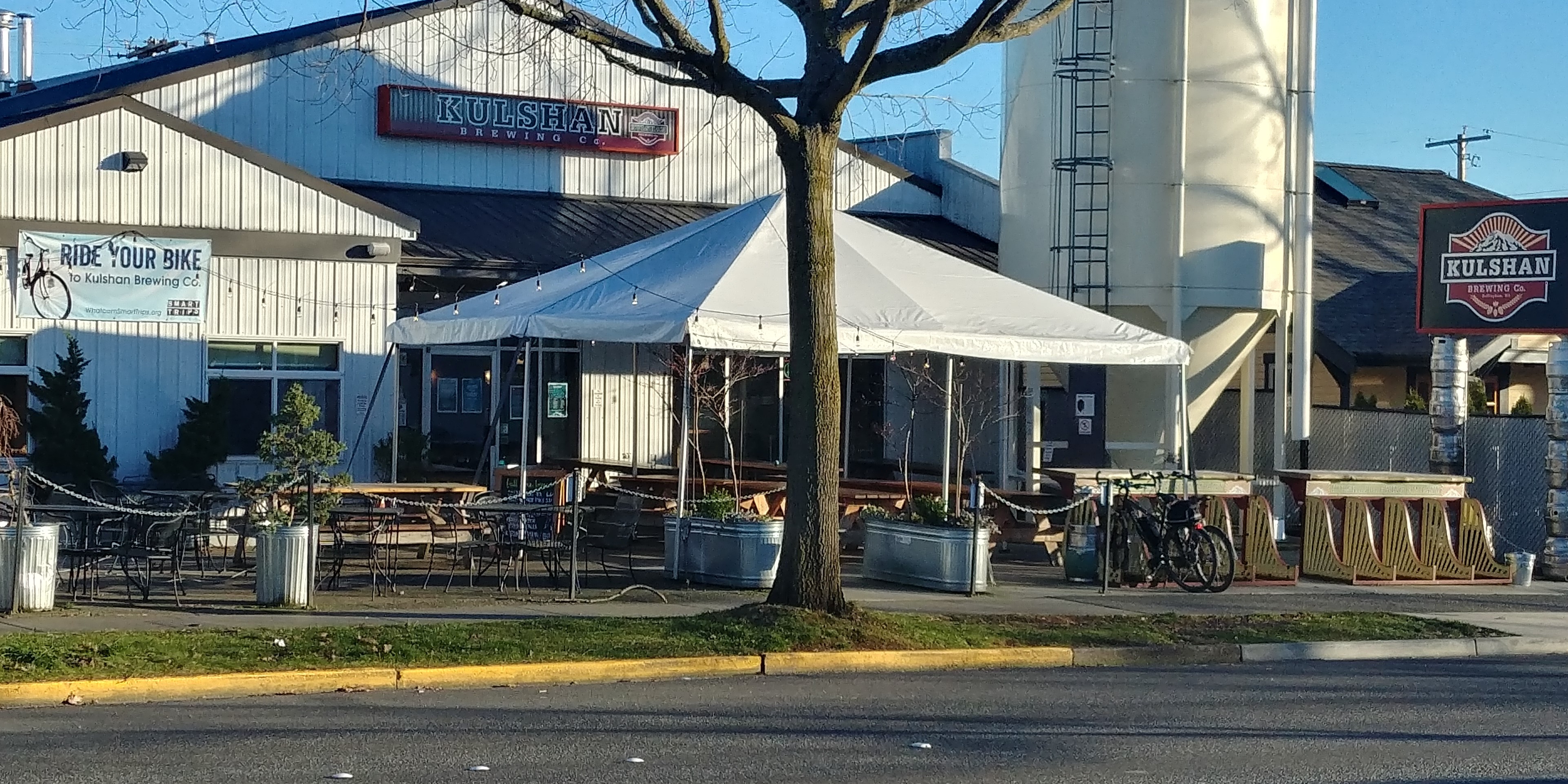 Anchored by Trader Joe's, this is a neat little area where you can grab a beer at Kulshan Brewery or grab some fresh produce at the fruit stand. If you didn't grab lunch already at Scotty Brown's, Coconut Kenny's is a fun restaurant right there as well with amazing pizza!
(house hunters), head west from James st onto block after block of what is the Sunnyland. If you like craftsman/character homes, the "core neighborhoods" is a great place to explore through this area.
Spend the late afternoon in Fairhaven (2-3 hours).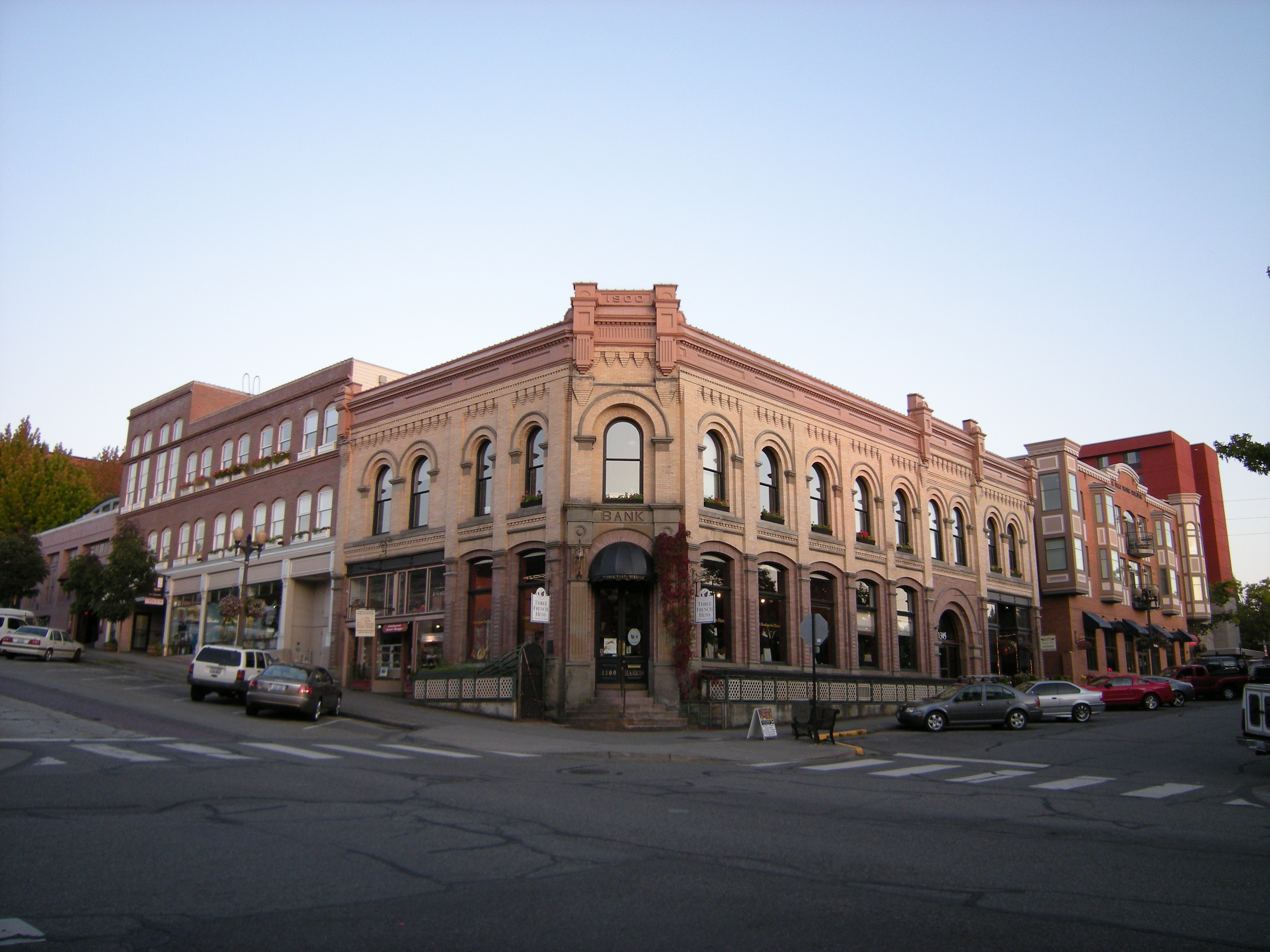 Fairhaven was it's own town, until it merged into the city of Bellingham in the early 1900's. And it still maintains it's own unique culture and feel. With it's beautiful brick buildings, and access to the bay, it's Bellingham's most expensive (and most touristy) area. Fairhaven is home to art galleries, wine tasting, a great book store, and dozens of excellent restaurants. Some good dinner options here include The Black Cat or Mambo Italiano.
(house hunters, there is many condo buildings right in the heart of Fairhaven, but also the Edgemoor neighborbood and more neighborhoods as you head just south of Fairhaven).
Go for walk across the bridge to Boulevard Park to watch the sunset (1 hour).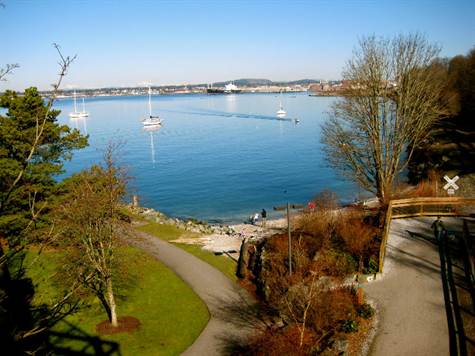 The walk from Faihaven to Boulevard never gets old for all of us that live here, and if it's not dumping rain, it's an absolute must on a 1 day visit to Bellingham!
(disclaimer: In the winter, you will want to visit Boulevard Park first before you run out of daylight, then head over to Fairhaven for dinner!).
And some quick extra's if you have a 2nd day: Visit Western Washington University's campus, walk the trail around Lake Padden, visit the Bellwether waterfront, take a drive on Chuckanut drive. And finish with dinner at Rock & Rye downtown!
I hope this helped your day trip to Belllingham. Any other suggestions or thoughts? Feel free to comment below. You can also contact me here if you'd like to see properties while your in town as well.