I'm excited about John L Scott's new tool that allows you to search by school, which works for Bellingham & throughout Whatcom County really accurately! Even if your not totally tied to a school with young children, it can be an excellent way to get hyper local insights into your specific neighborhood(by searching by elementary school). There is only a handful of other websites offering this way to search, but none of them offer a couple of additional features that you won't find elsewhere that make John L Scott's website a little more useful. These extra tools include text alerts, and monthly neighborhood insight reports. Here is 3 ways these tools can be of use to you.
#1 If your looking for a home or condo within a certain school district or specific school (being obvious here!). Simply go to the John L Scott website. Then type in the school (elementary, middle school or high school) and start your search. Click on "criteria" and remove condos and vacant land (if that's not part of your search). Then click on "save", then register to receive immediate, daily, or weekly updates of new listings. You can also setup text alerts from the save section as well.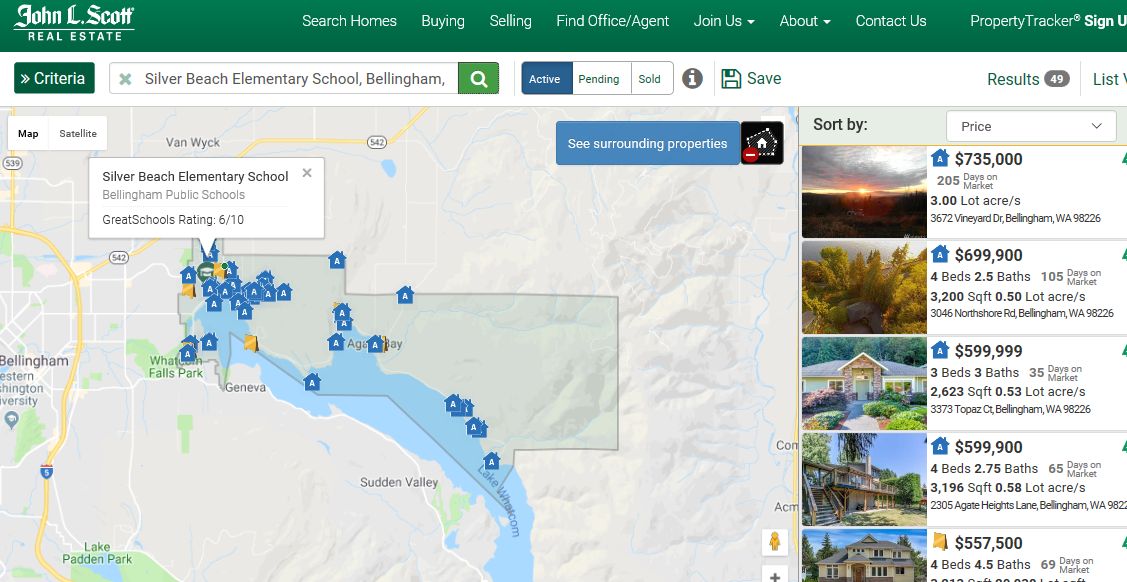 #2 Selling your home in near future? Track sales in your elementary, middle school or high school neighborhood, and get insights into local market trend in your neighborhood. You start on the John L Scott website. Type in your school into the search, then click on "active's, "pendings" AND "solds". You can also setup a price range (say your home is worth $400k, search $300k to $500k) under "criteria", and include or not include land and condos, and then click "save". Now you can setup daily or weekly alerts of new listings and the latest solds in your price range. And then also click the tab "Get Neighborhood insights" to get monthly updates on home value and sales trends in your neighborhood.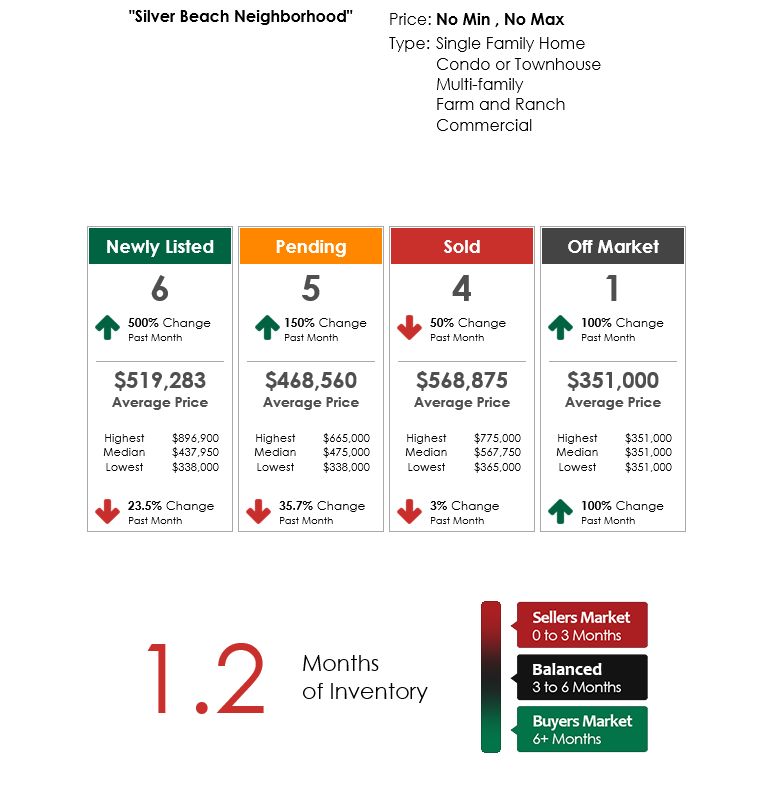 #3 Your not moving any time soon, but still like to see what's selling in your neighborhood and track how the market is doing. Setup a search by your local high school, middle school, or elementary school (depending on how big of a radius around your home you want to track). Click on "Criteria" to the left, if you want to limit the tracking to homes or condos. Then click on "actives, pendings, solds", then click "save" and then get daily or weekly updates, plus get monthly market updates (like you see above). You can also change tab to NOT receive new listing alerts…and just check tab for the neighborhood insight reports only if you prefer.
Don't feel like figuring this out for yourself? I'm happy to set you up on the site, exactly how you'd like (and on the MLS for that matter). No strings attached! Just click on here to contact me and let me know what kind of updates you want and how often you want the updates (and if you want text alerts) and I'll get you set up.