Housing market website Veros has Bellingham ranked #4 in the country for housing appreciation projections for 2019. 4 cities in Western Washington make up the top 10, with Bellingham projected the highest in our state.
Despite the fact that Seattle has seen some slowdown in appreciation due to a spike of inventory…the numbers in Bellingham do look very strong going into the winter months. The supply is still low, and construction is still not meeting the growing demand. So despite many projecting a slow down with rising interest rates, I think 10% appreciation in the next 12 months still looks probable.
See chart below for months of inventory in Bellingham. Under 3 months is considered a "hot" market, and Bellingham is still at a 1.8 month supply through September! You can see this is actually lower than this time last year.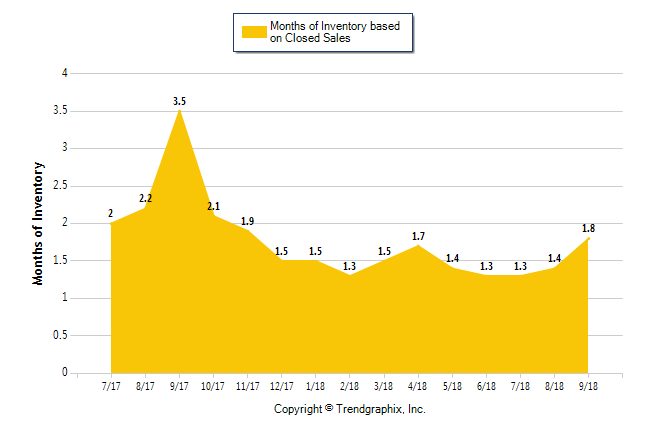 I still expect a rise in inventory next year…and flat housing prices over the winter months. I also expect slow downs in some more rural areas of Whatcom County. And this should all help buyers who have been struggling to get in to a home. But this new projection from Veros– along with the local numbers I see, all point to another strong year in 2019 for Bellingham.