This week (9/10/18) a new deal was struck with the Department of Natural Resources (DNR) to purchase 1,600 acres of land on Blanchard Mountain. The purchase price is $728,000. This will protect the popular hiking trail of Oyster Dome from the Samish Overlook, along with many other trails.
This news arrives the week after the owners of Galbraith Mountain sold easements of 2,229 acres of land to the City of Bellingham and Whatcom Land Trust for $3 million ($2,750,000 paid by city and $250,000 paid by Whatcom Land Trust). This is the bigger transaction, as it permanently protects 65 miles of biking & hiking trails on Galbraith Mountain.
These are hugely important deals for our local community, and the Real Estate market at large. Especially the deal on Galbraith Mountain.
Galbraith is a tremendous asset not only for locals with an active lifestyle, but for our local economy. Approximately 30% of the bikers on the mountain travel from out of area to bike Galbraith. And the average visitors (hundreds per month and thousands per year) spend an average of $40 to $50 per trip (based on a recent survey done by the Bellingham Business Journal). That's spent at our local bike shops, breweries, gas stations, restaurants, and so on. These out of towners are visiting the mountain on average once a month. And those that are not driving down from Vancouver or up from the Seattle area, are also staying in hotels and spending much more.
So what happens when someone visits their favorite mountain every month? Some of these same people decide to move here! I have personally helped 3 buyers just in the last 6 months–relocate and purchase homes in Bellingham– who specifically came here with Galbraith Mountain and the general trail system being the primary attraction for them. That's just my anecdotal experience of course, but this mountain is a big deal to our housing market. Many of these home buyers are $100k+ income earners who can live anywhere with their work, and are choosing Bellingham. The mountain biking and hiking are huge draws. Than proximity to Mount Baker and Whistler does not hurt either.
So there is no question that these deals to protect these mountains will continue to benefit our local housing market & economy for the long term.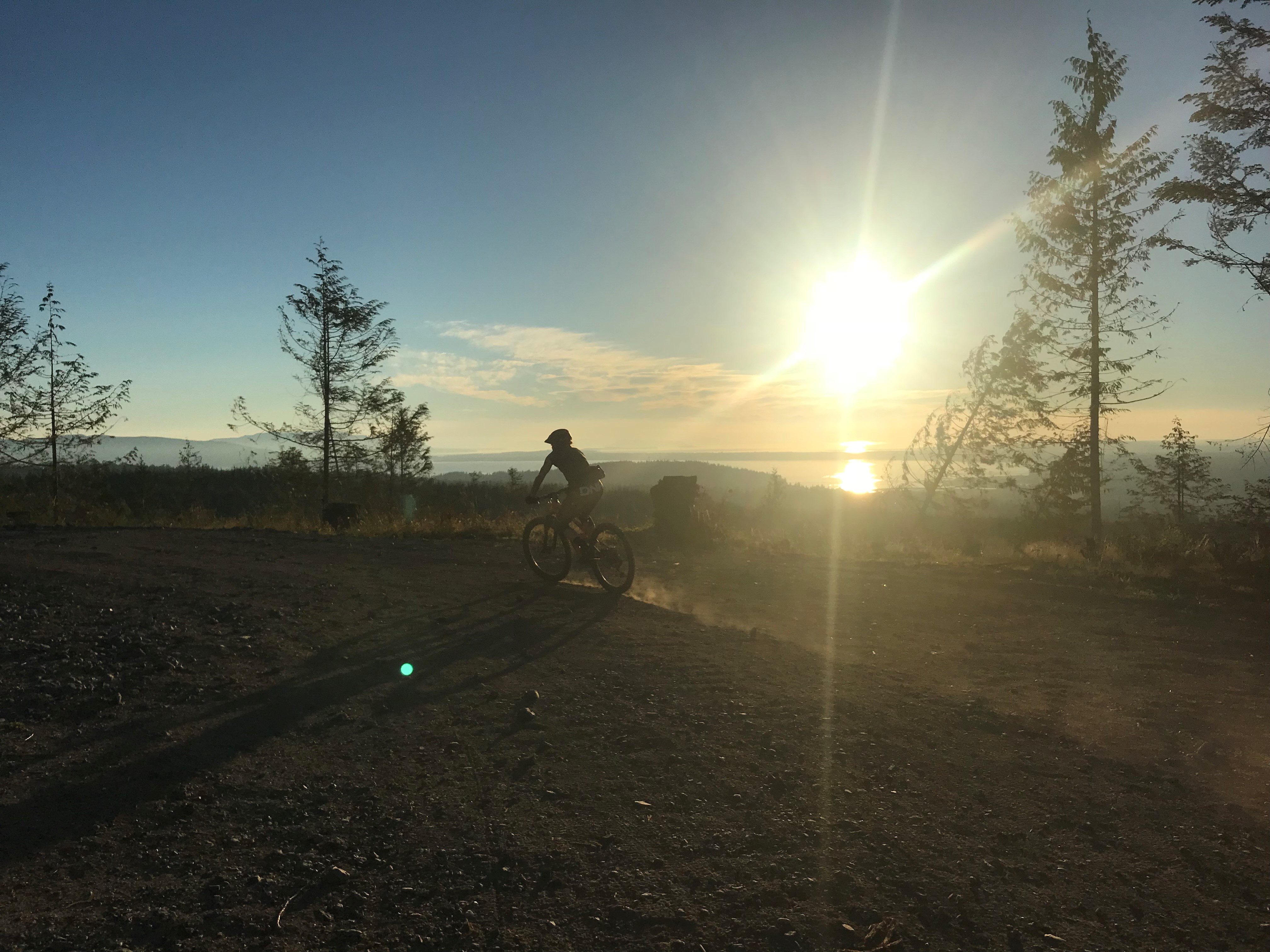 Mindi (above) just moved here from Utah, in large part due to the mountain biking amenities like Galbraith.