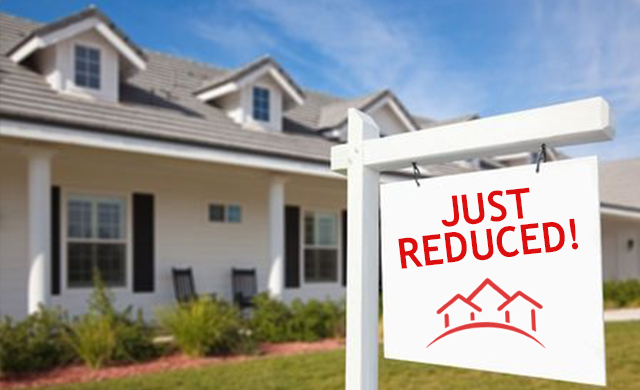 I have been getting asked a lot of the Real Estate market is slowing down in Bellingham & through out Whatcom County…and it looks that way.
But then, every summer it looks like that way. More Price Reduced signs, and more homes on the market.
What happens is every spring you have this big demand from new buyers entering the market, and there is very few homes on the market in the early spring. As homes come on the market in March/April/May, they sell quickly (in a strong market like this).
Why do they sell so fast in the spring? It's simply that there is a back log of buyers, waiting for a new listing to hit the market every day. This allows sellers to bump up their price up a little bit after every sale happens in the neighborhood….therefore you see most of the appreciation happen this time of year.
By the time the summer hits, there is more and more homes still getting listed, but the amount of new buyers entering the market slows down. And people are just busier in the summer in Western Washington..with vacations, outdoor activities, etc. So sellers who are asking for more money than the neighbor sold for 2 months ago…all of a sudden there is no bidding war. There is no frenzy. And prices settle down. The seller price reductions you see are really on over priced listings. Priced at market (latest sales), homes are still selling.
That is where we are right now. Homes sales are very strong…just not as many crazy bidding wars in the summer time. And if you compare to last year at this same time, there is actually MORE sales (330 new pending vs 302 last July), and LESS inventory (662 homes for sale now vs. 798 this time last year).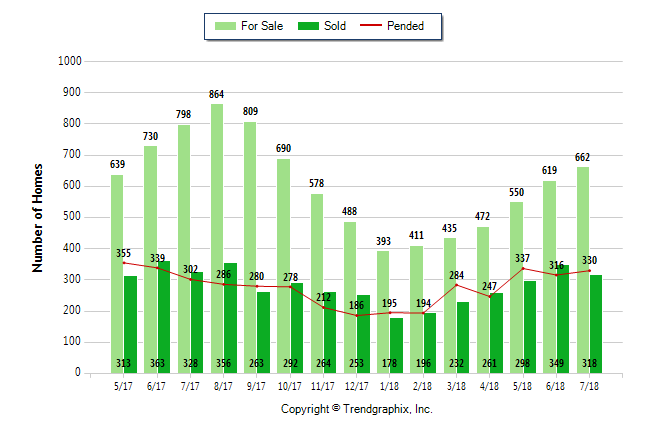 So prices are NOT going down right now. In fact, they appear to be very slowly still going up. But we are just in the summer season where prices go flat.
Interestingly though as a side note; the Seattle market has seen a big jump in inventory, and home sales are a little bit down this summer down south. So that could be a sign of things to come in Bellingham next year (Bellingham is usually a year behind whatever the trend is in Seattle). But there is far more new construction happening in the Seattle area, so it's just a totally different market.